When it comes to social media, I'm definitely more a reader than a writer type of person. Recently I've felt a need to start creating content. Or, more like get back into doing it.
The last time I had a blog was more than 15 years ago. As a teenager, I used to run the "My IT News" WordPress site with, as you may expect, news around IT - especially the new consumer electronics products. While it didn't have much attention (as far as I remember, around ~5k unique visitors per month), I enjoyed doing it. But I had plenty of time and energy back then. Today I'm struggling with both, so... I'm starting a new blog! That makes sense, right?
Why yet another blog​
Nowadays, everyone has their own blog. Do I really need to become another wannabe influencer?
No. What I want to achieve is:
structure my knowledge and record what I've learned recently,
try out new ways to increase productivity, stay motivated and avoid burnout,
improve my English (as a non-native English speaker),
develop self-discipline, reduce procrastination, and, as a result, save time to do the things mentioned above.
So, as you can see, it's mostly for me, but I hope you'll benefit from this as well.
What to expect​
Well, definitely shorter, more concise blog posts, like this one.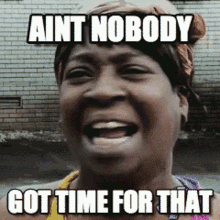 source: tenor.com
While I have a few ideas for new blog posts in mind, I don't want to limit myself to just technical topics. Instead, I will probably touch on different areas of my interest, such as:
full-stack technical topics related to the technologies I use (Go, Kubernetes, React.js, JavaScript, TypeScript, GraphQL, gRPC...),
personal projects announcements,
new talks announcements
open source,
cool projects and apps I stumbled upon,
productivity,
personal growth (i.e. soft skills),
finance.
Yup, that's a lot - but we'll see how it goes.
At some point, I would also like to experiment with the form of the content. Videos, podcasts? Maybe one day...
Closing words​
Please note that my previous blog posts published on different platforms won't be moved. There are just very few of them, though. To read them, see my profiles on Medium and Dev.to.
If you got to this point, then congratulations. Welcome to my blog 👋